L2Barbarians champions are not the same as you might know from other servers. There is a 5% chance to single mob respawn as a Champion. Only mob with hp multipler lower or equal to 2 can be a champion, so x4 mob (catacombs) can't be a champ. 
Blue aura and special title will show you Champions!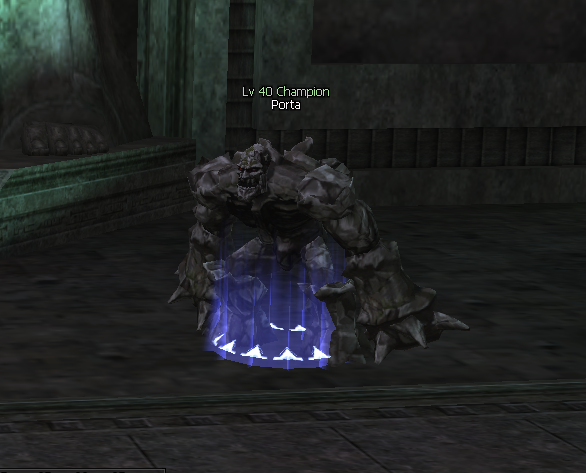 Champions evolves from a mobs with HP multiplier up to x2

Stats: HP x3, other stats are the same as normal mobs

Exp/SP/Adena: x5 (x7 - for premium account users)

Drop/Spoil: x5 (x7) - when you have PA (x5 drop) your end drop-rate value from a champion will equal 5x7 = x35

Bonus drop: 5% for Coin Of Luck, doubled when killed with subclass char

Extra Enchant drop - armor/weapon with chances depending on level
Champions are speaking... and are not ashamed to ask other monsters for help in nailing you down - be aware!